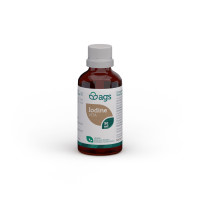 ---
Liquid potassium iodide (2 oz).
---
Liquid potassium iodide, essential mineral for the thyroid.
---
Recommended dosage
Standard: 1 to 2 drops per day in pure water. Therapeutic: 20 to 40 drops per day in plain water. Most severe cases: 50 to 70 drops per day in plain water.
---
Contraindications
In the event of dehydration, acne, adrenal insufficiency, goiter (lumpy) and cardiovascular disease, it is recommended to supplement iodine with caution and to follow the patient well. In case of pregnancy, do not dose more than 200 µg per day. No side effects known at the indicated dose.
---
Guaranteed without
• Gluten • Lactose • Soy • Sugar • Yeast • Preservatives • Synthetic flavors, fragrances and colorings
---
Precautions for use
Do not exceed the recommended daily dose. Keep out of the reach of children. This food supplement does not replace a varied and balanced diet or a healthy lifestyle.
---
Conservation
Store in a dark, dry place at a temperature between 15 and 25 ° C.
---
Composition
Composition per drop:% AR Iodine (potassium iodide) 150 µg 100%
---
Excipients
Acidity regulator: citric acid. Preservative: sodium benzoate.
---
Ingredients
Water, potassium iodide, potassium sorbate, citric acid.