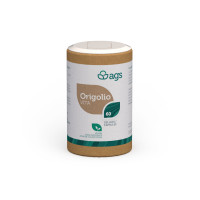 ---
The natural antibiotic par excellence against bacteria, viruses and parasites.
---
When it comes to bacterial infections, antibiotics are all the rage! However, the harmful side effects associated with the destruction of beneficial bacteria in the intestinal flora are disastrous: - Post-antibiotic diarrhea - Proliferation of fungal flora (mycosis, candidiasis, etc.) - Immunosuppression - Resistance of bacteria to antibiotic treatments and therefore increased dosage to combat them Can we avoid this? Origolio Vita is a natural alternative to antibiotics! The beneficial actions of oregano oil are shown to be just as effective, if not superior, to certain antibiotics, without any harmful side effects! Used since ancient times for its anti-infective properties, oregano is a particularly powerful plant To obtain this essential oil, the dry leaves and flowers of wild oregano are collected at a time when their nutrient content is at its maximum! Origolio Vita is notably composed of carvacrol and thymol, two powerful phenols! What are the benefits? Thymol is characterized by its antiseptic qualities. It helps boost immunity, protect the body against toxic substances, prevent tissue damage and promote healing! Carvacol is extremely effective in the fight against many bacteria and parasites (E. coli, staphylococcus, Salmonella, Giardia, etc.) Numerous studies highlight the broad-spectrum beneficial actions of oregano essential oil. From the prevention of inflammation to bacterial infections, Origolio Vita effectively fights: Candidiasis (without the candida developing resistance to the EO of oregano) Gastrointestinal infections Parasites Bacterial overgrowth Gastric ulcer following infection with Helicobacter Pylori Microbial imbalance (dysbiosis) Urinary tract infections Food poisoning, tourista, stomach flu Many other local yeast infections (such as a fungal infection of the legs or vagina) Origolio Vita strengthens the immune defenses while having an antibacterial, anti-infectious, antiviral, antifungal and antiparasitic power NATURAL!
---
Recommended dosage
Directions for use: 4 x 1 capsule per day (1 capsule after each meal and 1 before bedtime) Maximum duration of 1 month continuously because HE
---
Contraindications
Do not consume if you are pregnant or breastfeeding. Oregano extract can have a caustic effect on the mucous membranes. Special vigilance is advised for people with a sensitive stomach and / or intestinal wall (s).
---
Guaranteed without
• Gluten free • Lactose free • Without Conservative agent • Without colouring
---
Precautions for use
Food supplements are not a substitute for a varied and balanced diet or a healthy lifestyle. Keep out of the reach of children. Do not exceed the recommended daily dose.
---
Conservation
Store in a dark, dry place at a temperature between 15 and 25 ° C.
---
Composition
For 1 capsule (DR Caps ™): Organic oregano essential oil (Origanum compactum) 50 mg
---
Excipients
Silica
---
Ingredients
Silica (anti-caking agent), capsule (DR Caps ™): gastro-resistant hydroxypropylmethylcellulose (HPMC) of plant origin, organic essential oil of oregano (Origanum compactum), lithothamn powder (Phymatolithon calcareum (Pallas) W.H. Adey & D.L.McKibbin)